Reading at CKJS
Reading with your child is the best thing you can do to support your child's learning.
Success in every other subject requires children to read well, from reasoning questions in maths, reading about artists and techniques in art, to reading about rules and skill development in sport.
Evidence shows that children in families where reading is a focus at home, are significantly more likely to achieve higher results at GCSE and beyond.
We would encourage you to continue to share books and read to your child throughout their time at primary school, even if they are fluent readers themselves. There is nothing more special than spending some quality time, ono-to-one with your child, enjoying a story together. By reading to your child, you can share texts which they might not be able to read themselves, you can model the reading process and you share with them that you value reading as a worthwhile thing to do.
Please click the picture below to hear about how we teach reading at CKJS and how you can help your child.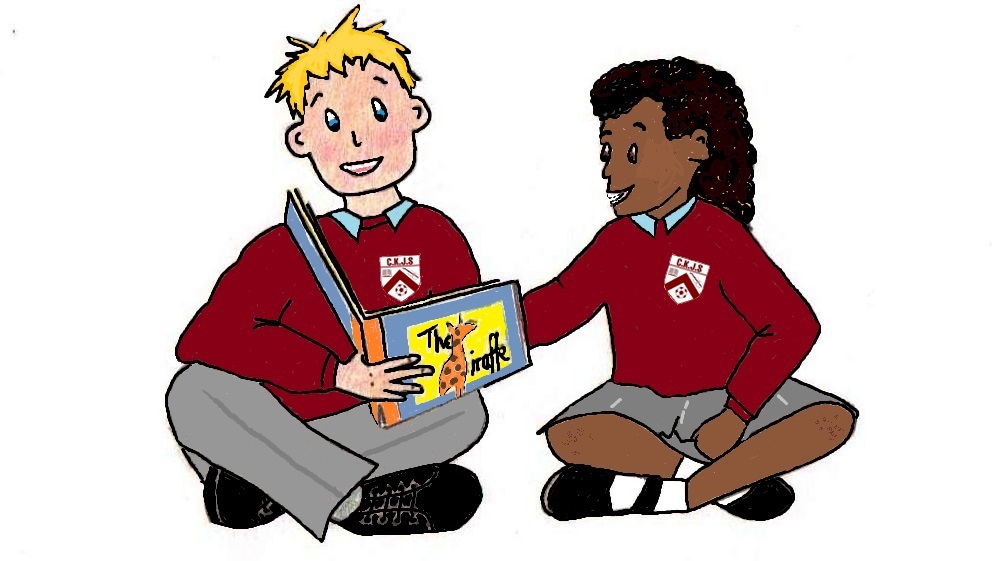 Click here for a research summary on Supporting Reading at Home by the Education Endowment Foundation.