Admissions
Getting a place for your child at Charlton Kings Junior School
September 2022 Admissions into Year 3
Year 2 pupils wishing to join CKJS in September currently attending:
Please click on the picture of the children below, to view a presentation for parents of children in Year 2 starting in September 2022.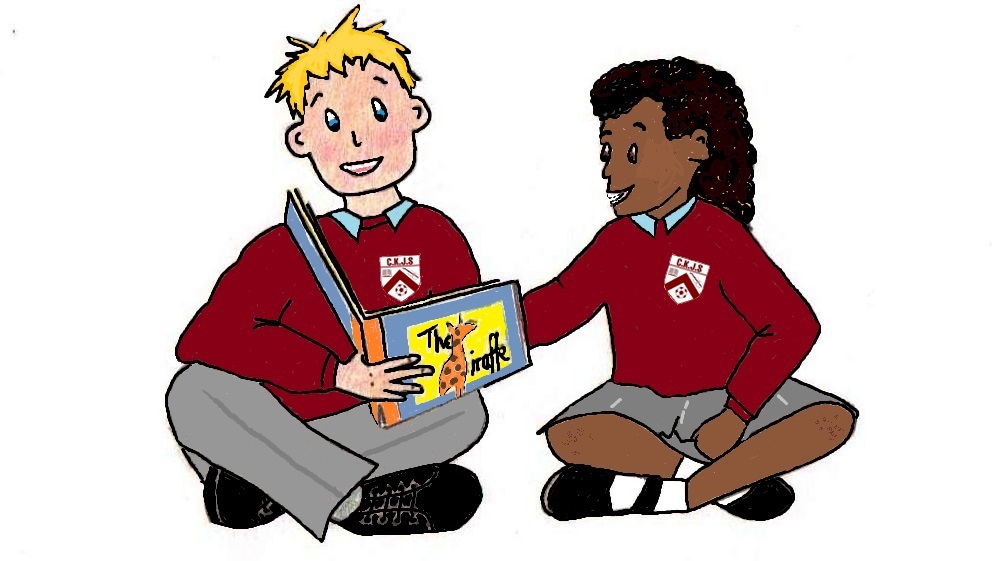 Key Dates:
Closing date for applications 15 January 2022.

(Late applications can be submitted to the local authority, but there is no guarantee they will be dealt with before 19 April 2022).

19 April 2022 - Allocation Day.

26 April 2022 - Closing date to return reply form accepting the place or requesting to be put on waiting lists.

After Tuesday 17 May 2022 - Outcome of waiting list requests.

Tuesday 24 May 2022 - Closing date for return of reply forms.

27 May 2022 - Deadline for lodging appeals (appeals lodged after this date must be heard within 30 school days of the appeal being lodged).

June/July 2022 - Appeals heard.
In-year Admissions during 2021 - 2022
Year 3, 4, 5 and 6 pupils wishing to join CKJS at any point in the school year should contact the School Reception on 01242 526171 or reception@ckjs.org.uk for advice and information. You will need to complete an In-Year Application form which you may download here: Word version or PDF version.
Further information can be found by clicking on: In-Year Admissions to be taken to the Gloucestershire County Council website.
Please click on the year applicable, for our Admissions Policies
Please note that Balcarras School have a separate admissions policy to that of Charlton Kings Junior School and a place at the Junior School is NOT a guarantee of a place at Balcarras.
Please click to download our Prospectus